Heritage Days 2021 Music Lineup
Miss Jenny and the Howdy Boys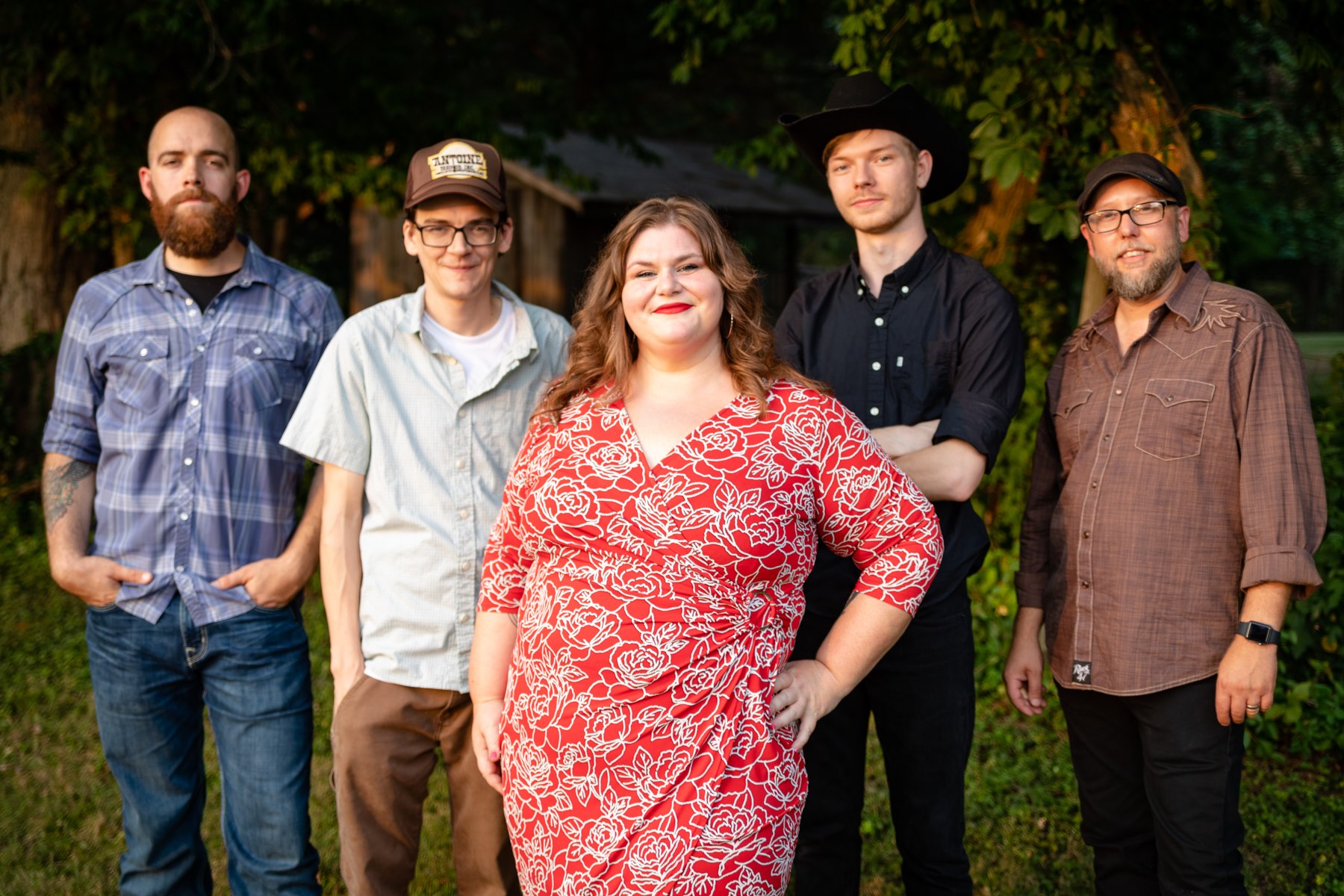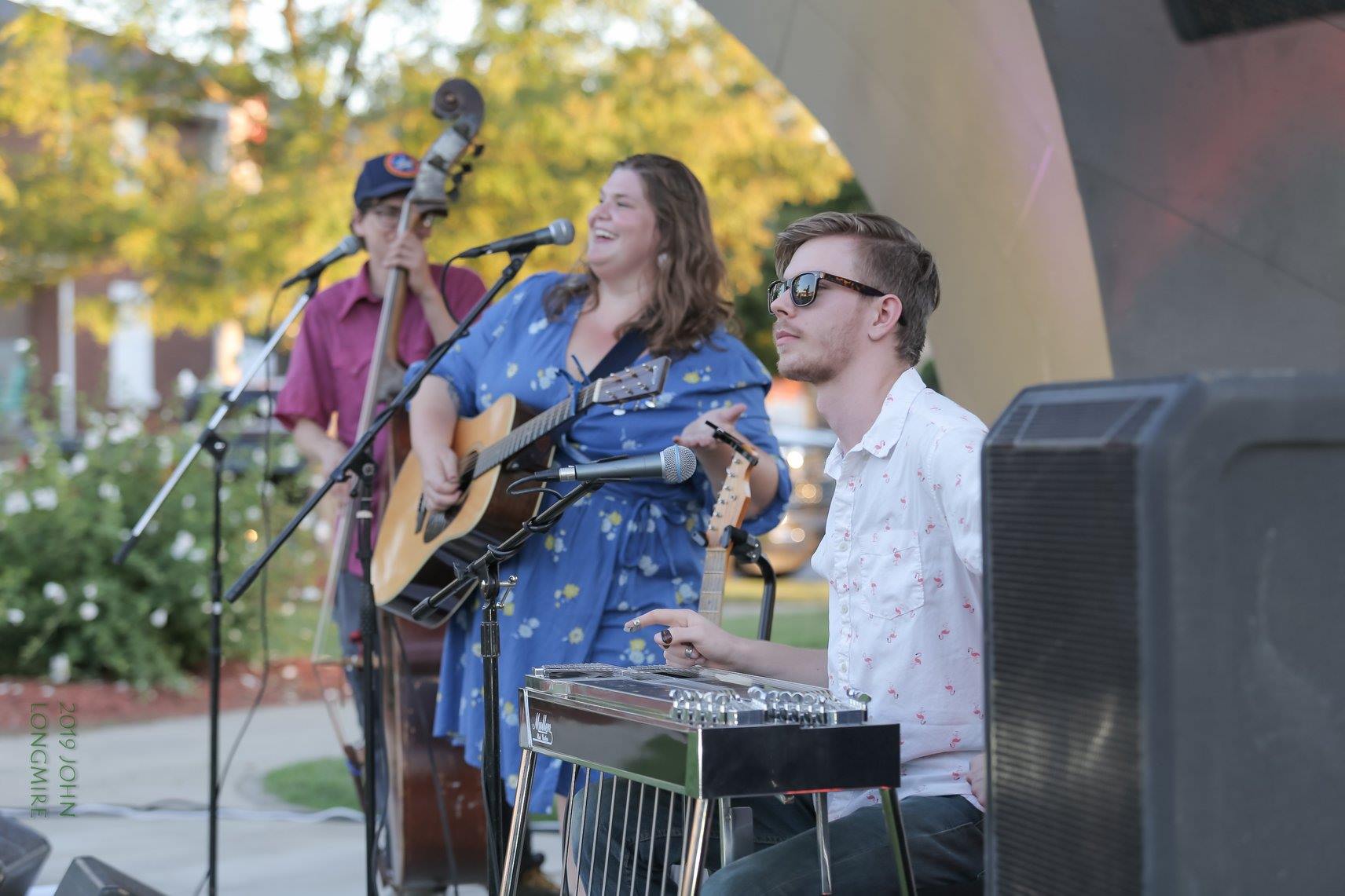 Midwestern Honky-Tonk
The goal of Miss Jenny and The Howdy Boys remains truly Midwestern - they just want everyone to have a good time. That means shuffling beats, raucous guitars, and the wailing vocals of Jenny Pape.
Out of Carbondale, Illinois, Miss Jenny  has a clear, characterful and mellifluous voice that lights up the stage; whilst she's handy on acoustic guitar she's expertly backed up by a band that includes an upright bass, electric guitar, drums and pedal steel.
Pape leads the band on powerhouse vocals,  guitar, and songwriting along with Pedal Steel player and songwriter, Dakota Holden. They write songs that move an audience to the front to either kick up their heels or grab the nearest slow-dancing partner. 
The band has released two albums their 2016 debut, These Are My Neighbors and last year's critically acclaimed eponymous LP.
It's hard to place them as regards other acts as they cover all bases of roots music perfectly with an emphasis on country. Because of that, Miss Jenny & The Howdy Boy come highly recommended.
Jenny has performed in other iterations with her music as the Jenny Johnson Band and as a solo artist.  Bass player, Nate Graham (Woodbox Gang, Whistle Pigs), electric guitar player, Kyle Triplett (The Bankesters), and drummer, Chad Shaffer (The Swamp Tigers, The Magnatones) bring along their skills as consummate performers. 
In September Miss Jenny and the boys will play along side Steve Poltz, 49 Winchester and The Hooten Hallers at Summer Sundown Music Festival 2021. You can follow them on Facebook at https://www.facebook.com/missjennymmusic
And don't miss their Barn-Burnin'-Country-Honk-Tonk live show Friday, June 25th at 7:00 on the Chandler Park main stage at Macomb Heritage Days 2021.
Mary Lane and the No Static Blues Band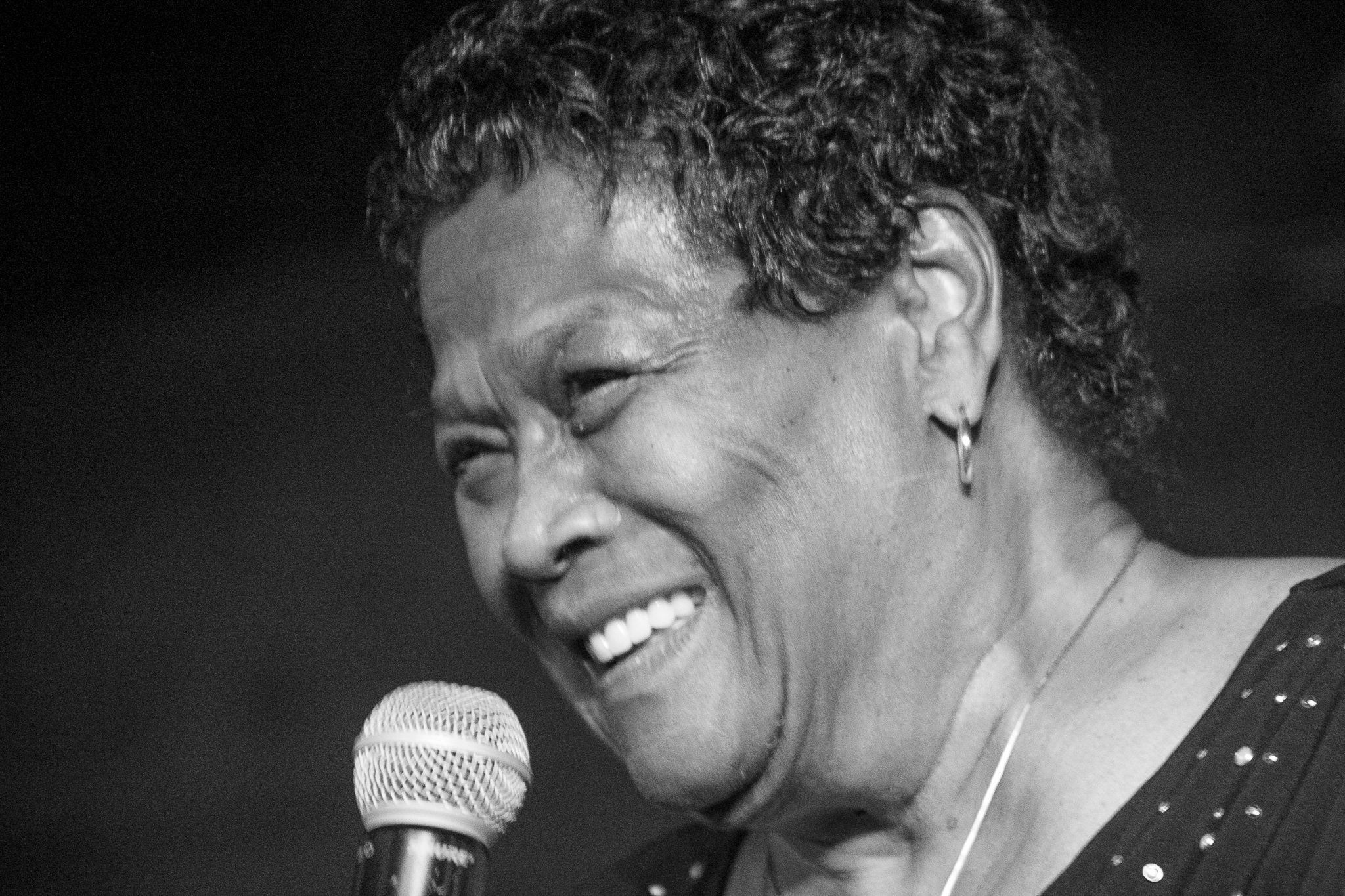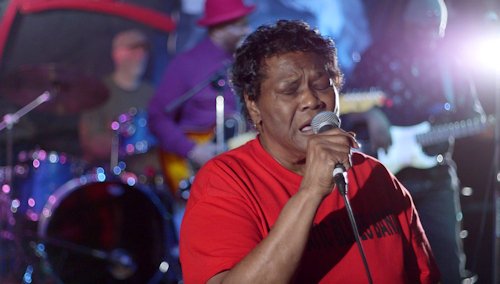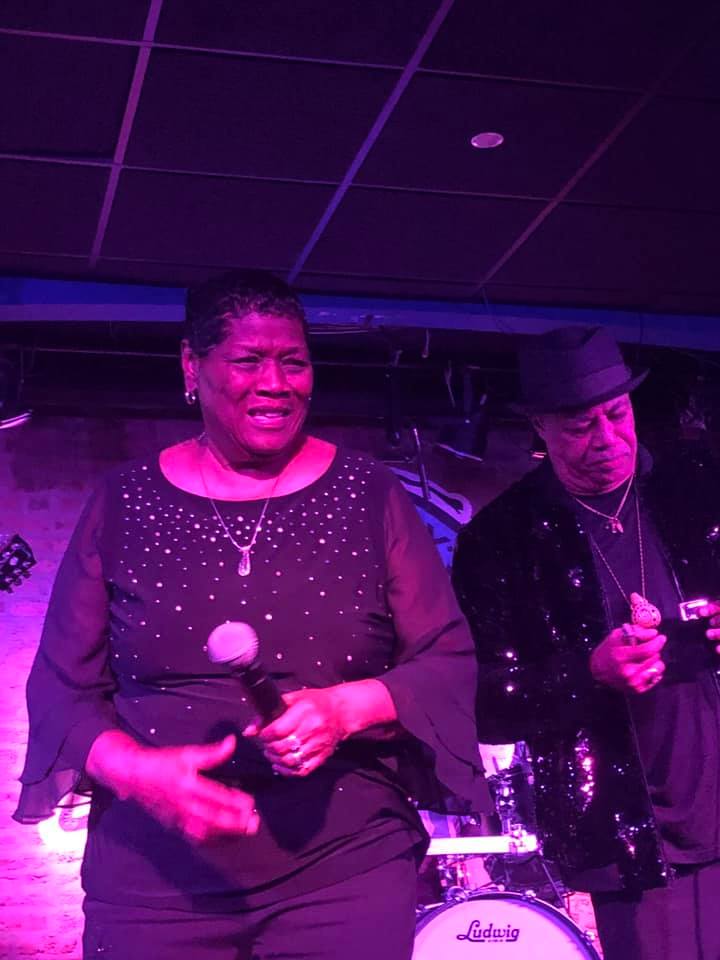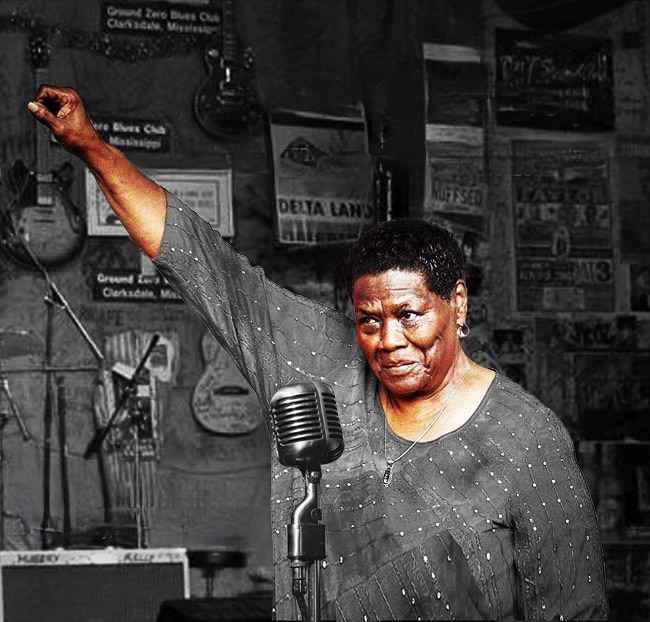 Chicago Rhythm & Blues
The iconic bluesman Buddy Guy says, "Mary Lane is the last of the blues singers who came up from the South to Chicago. She is the real deal!"
The 84-year-old chanteuse is one of the last legendary blues musicians that made the Great Migration from America's South. Although Mary is widely respected in Chicago, she has never gotten the wider recognition she deserves. Last year's Travelin' Woman, was the first album from the Chicago Blues Hall of Fame singer in over 20 years and only the second album she's ever released. Adds Grammy-winner Bobby Rush, "Mary Lane is way overdue for what she planned to do. She is making a statement for all the blues women. At 84 years old, she still has the guts to get out there and sing the blues. [Travelin' Woman] is a strong record, one of the best I have heard. She sounds like she is 33."
A longtime staple of Chicago's West Side blues circuit, singer Lane was born November 23, 1935 in Clarendon, Arkansas. She got started singing as a child in her rural hometown. "I used to play on the corner in Clarendon," she says. "There used to be a guy we used to call Uncle Al (Montgomery). He used to play guitar in Clarendon every weekend. He would come over to my mother's house, and there was this little juke joint—we called 'em a juke joint–down the street from where I lived at. He would get his guitar and get me, and he'd get a stool and go down there. And he'd get a little bucket, and he'd sit there and start to playing the blues, and I'd start singing the blues. I was real young then. Then the people come up there, and they'd start putting all kinds of money and change and stuff in the little bucket." That's when she first met Holwlin' Wolf.
Before Howlin' Wolf made his 1952 move up to Chicago, he sang every week for years at The White Swan in Brinkley, Arkansas, where  real uncle worked. Eventually, her uncle asked if Wolf wouldn't mind giving his niece a listen. One slow afternoon when he came by for a beer and passed Mary out front, singing with her little bucket, something she learned to do before she learned to read. No one now remembers exactly how the beginning began, but soon, while Wolf sat back and wailed on his harp, Mary Lane went up onstage to sing. She wasn't yet thirteen years old. "That's where I was brought up," says Mary. "That's where I met all the guys at—Howlin' Wolf, Bobby 'Blue' Bland, Little Milton and all the big guys, they played there.
Another of Mary's primordial connections was with one-man band Joe Hill Louis, who cut for Columbia, Modern, Checker, and Sun during the late '40s and early '50s. "That was fun! He'd have the guitar in his hands, he'd have the harmonica around his neck, and he was playing the drums with his feet. That was in Memphis," says Mary. "People enjoyed him. He sung and blowed his harmonica and played his drums and everything. Joe Hill Louis, the Be-Bop Boy!"
After honing her skills in the local juke joints in the company of Louis, Wolf, and other future blues legends like Robert Nighthawk, Little Junior Parker and James Cotton, Lane relocated to Chicago in 1957, then a little further north to Waukegan, Illinois, which hosted its own small but vibrant blues scene. Guitarist Morris Pejoe was a regular attraction in Waukegan, and Mary became involved with him, both personally and professionally. Pejoe was already an established name on the Windy City blues scene. The Louisiana native had first recorded for Checker in 1952 and made mid-'50s follow ups for Vee-Jay and Abco prior to teaming up with Lane. The pair moved to Chicago in 1961 and raised a family (Lane eventually had eight kids) before eventually going their separate ways in the early '70's.
While singing with Pejoe's band under the name of "Little Mary," Lane cut her 1964 debut single "You Don't Want My Lovin' No More" for the Friendly Five label with Pejoe on guitar. "We got that tune from Freddy King," says Mary. "That's the music that he had with 'Hide Away.' But it didn't do nothing.
Although success on record proved elusive, Mary shared South and West Side stages with an array of Chicago immortals—Elmore James, Magic Sam, Junior Wells, and the mighty afore mentioned Wolf, by then a West Side staple. "He told me to come over to Chicago and come to Sylvio's. That's where he used to play, right there on Lake Street all the time," says Mary. "One thing he wouldn't do—he wouldn't let other people get up and sit in with him. Now I was somebody that he would call up to do things with him on his show," remembers Mary.
"Elmore James, I used to work with him when I came to Chicago. I used to play with him, and then I used to play cards with him every night when we'd get off of work. We used to go to my house. They all liked to play poker. And they all would go up to my house. Eddie Shaw did too."
Lane went right on performing during the '70s, sharing stages with Hip Linkchain, Lonnie Brooks, Johnny Christian, and Denise LaSalle. At the beginning of the '80s, she put in a long stint at the fabled Theresa's Lounge on the South Side where she used to bartend while a young Buddy Guy played guitar.
A favorite among peers for her dulcet tones, she nevertheless did not record again for several decades, remaining virtually unknown outside of the Chicago blues faithful; finally, in the early 1990s, Lane recorded a handful of tracks for the Wolf label, leading to 1997's full-length Appointment With The Blues with Johnny B. Moore on lead guitar, pianist Detroit Junior, and her husband, Jeffery Labon on bass.
A recent film documentary about Mary Lane's life and music, titled I Can Only Be Mary Lane, follows Mary as she recorded her latest studio album. "Like many works of documentary, the story is discovered and transformed along the way," says documentary director Jesseca Ynez Simmons. "I Can Only Be Mary Lane began as a retrospective documentary about many of the blues clubs on Chicago's West Side that have had to shut their doors over the years. Mary Lane was someone who could speak with authority on this because that was her scene. The more time I spent filming Mary talk about her time on the West Side, a scene that has faded away almost entirely, I realized Mary's story was not only one of a kind but it was here and now and for who knows how much longer." Mary encompasses the spirit of the West Side and continues to pursue her dreams despite many obstacles. Mary's story is so rich and timely because she not only sings the blues, she lives the blues.
"The record label launched really because of Mary Lane," says Women of the Blues label co-founder Lynn Orman Weiss (with Allen Winkler of OWL Music & Media). "My Women of the Blues Foundation is a traveling exhibit which includes Mary. I was in the studio with Grammy winning producer Jim Tullio and on shoots with Jesseca helping create a dynamic story and media attention in hopes of getting this new album picked up by a label. While in the studio with Jim, we thought what better of a way to kick off the label than with a national treasure like Mary Lane. She has been under the radar for decades, while standing side-by-side singing with the blues masters. This is the story that Jesseca tells in her amazing documentary. I hope that this CD will take her into the spotlight as she well deserves. It was my mission to make sure her story was told."
In 2019, Lane performed at the venerable King Biscuit Blues Festival in Helena, Arkansas, marking the first time she had returned to her native state in more than six decades. While at the festival, she was given the "Sunshine" Sonny Payne for Blues Excellence Award, named after the legendary King Biscuit Time radio host.
To top things off, Lane was nominated for a pair of Blues Blast Music Awards: Traditional Blues Album for Travelin' Woman as well as for Female Blues Artist.
Like Ms. Lane says "If You don't dig The Blues.....There's a Hole in your Soul!" and after seeing this dynamic blues legend Live at Macomb Heritage Days 2021, we guarantee there'll be no fears of perforations to your essence. Mary Lane & The No Static Band take the stage 8:45 on the Chandler Park Main Stage.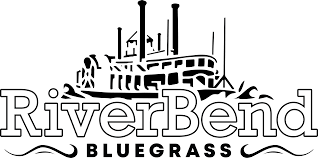 Formed in 2015 in the heart of the Midwest, RiverBend is a Traditional Bluegrass band that is dedicated to the performance and preservation of the "High-Lonesome Sound." With soaring tenor harmonies, driving instrumentation, and the classic bluegrass sound, this group recalls the voices of Bill Monroe, the Stanley Brothers, Vern Williams, Red Allen and more. If you love an authentic "true grass" experience that harkens back to the founders of the genre, RiverBend is a group you won't want to miss.
The band has headlined and supported numerous festivals and shows throughout the Midwest and United States. Sharing the stage with the Del McCoury Band, Rhonda Vincent, Blue Highway, Sierra Hull, Bobby Hicks, and many others.
Two of RiverBend's members, Blake Korte and Andy Novara, also promote bluegrass in the St. Louis region through teaching at the St. Louis Folk School, which is a KDHX affiliated organization. KDHX is a St. Louis listener supported radio station that features many bluegrass and country radio programs.
Rashada Dawan & Chicago Soul Spectacular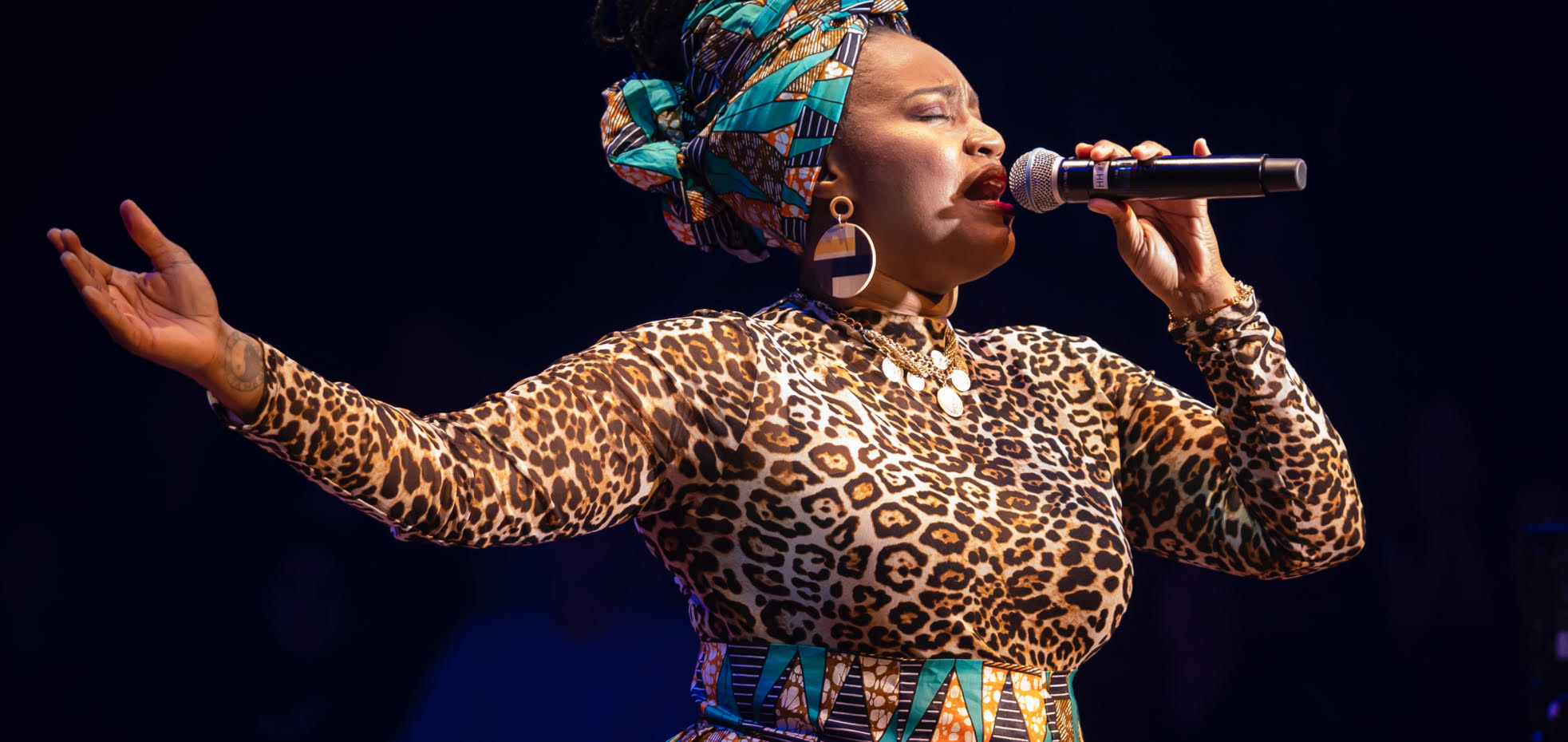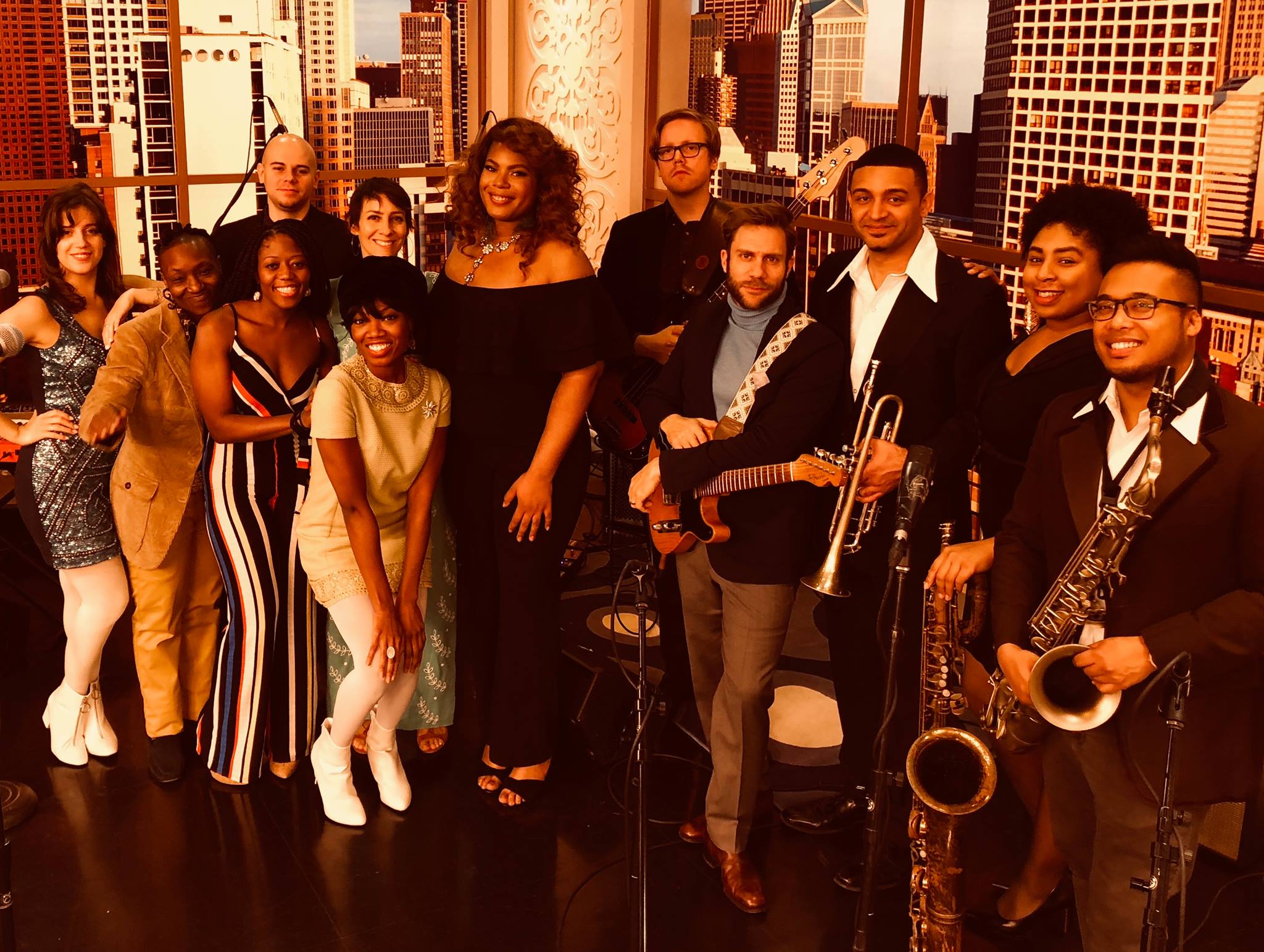 Pure '60s & '70s Soul
When Rashada Dawan's not busy as an accomplished actress appearing on Broadway stages in The Lion King and in popular television shows and movies such as Chicago P.D., Shameless, and Hope Springs Eternal, she demonstrates her equally proficient talents as a lead singer with The Chicago Soul Spectacular.
The Chicago Soul Spectacular is an explosive extravaganza of authentic 60's and 70's soul music, featuring horns, background singers, costumes and a lineup of some of the finest musicians in the Windy City, all coming together to keep the Soul Era alive and your booty shaking. This is no dashed off tribute band. This is people who love soul, know how to do it right, with a band guaranteed to lay down the kind of infectious groove that will have you singing and dancing all night.
The band features a revolving line-up of "funky-as-hell" musicians who have collectively performed all over the world, backing up a list of legendary Soul and Rock artists that includes, The Temptations, Buddy Guy, Phish, Barbara Lynn, The O'Jays, Jeff Tweedy, JC Brooks, Fred Armisen, The Oh My's, Paul Simon and Bruno Mars.
If you love Al Green, Sharon Jones, Otis Redding, Aretha Franklin, The Staples Singers and the like, then Rashada Dawan & The Chicago Soul Spectacular have in store the kind of exciting setlist and show you do not want to miss.
Catch their Souled Out show at 7:00PM on the Heritage Days Chandler Park Main Stage, Saturday, June 26th.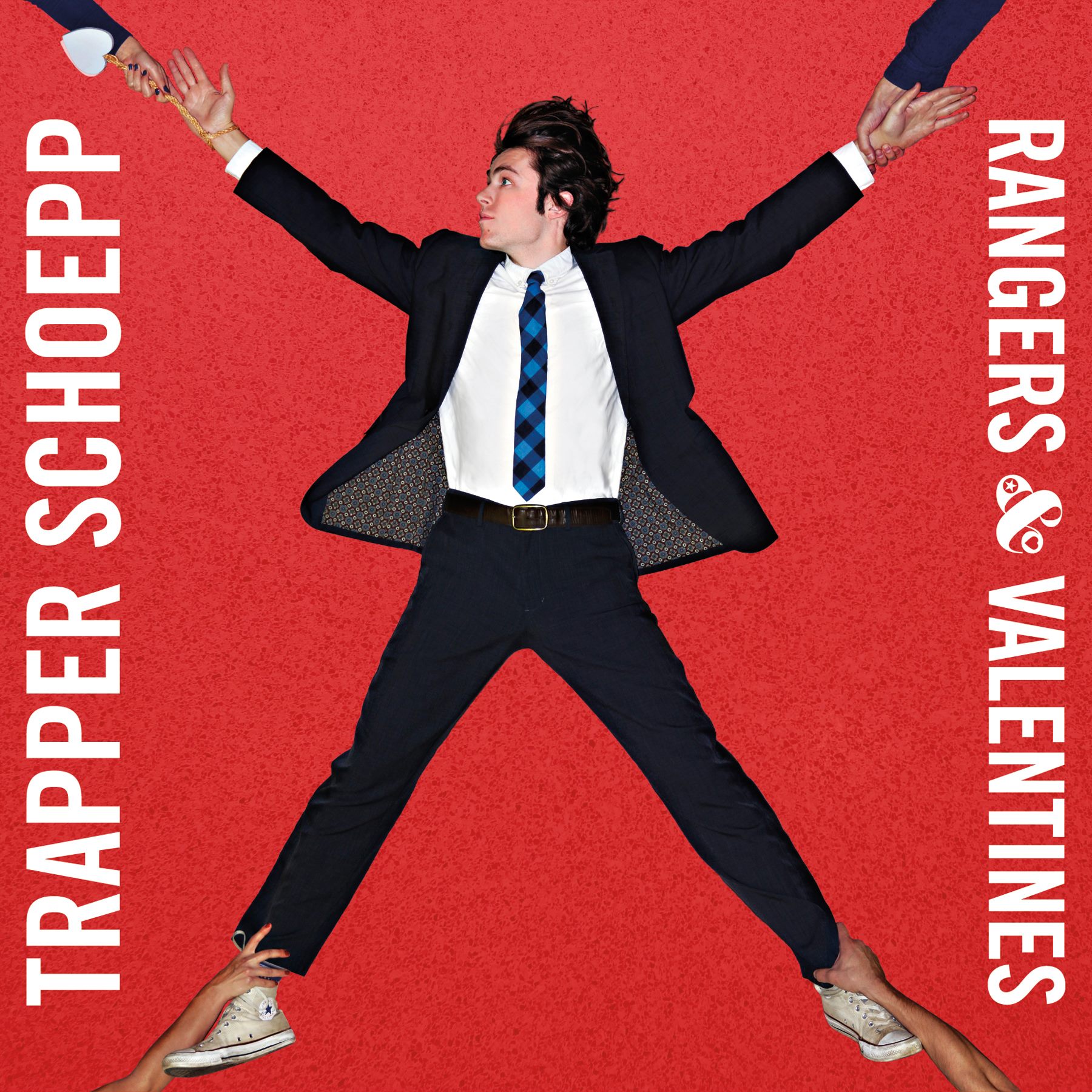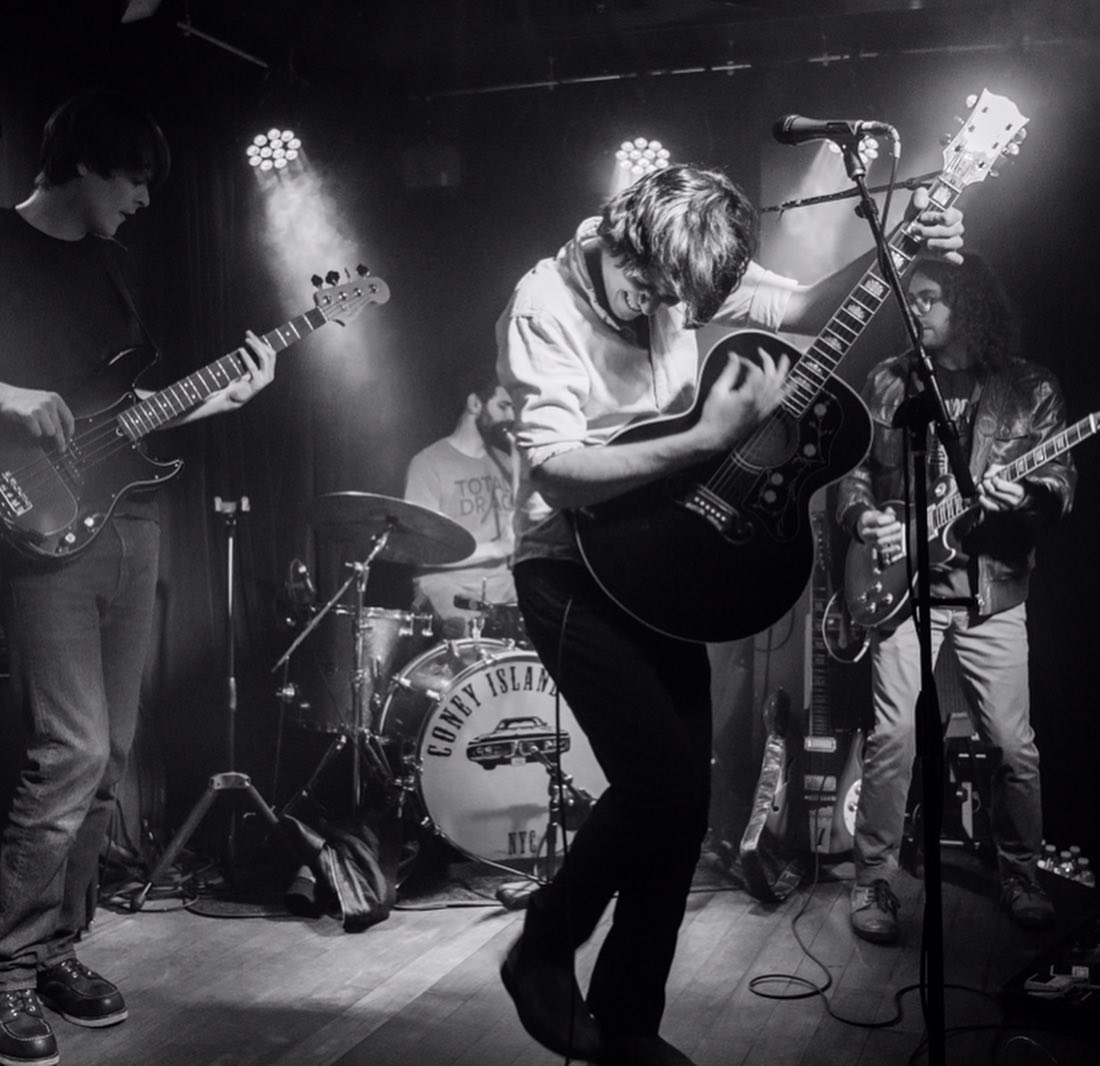 (Pronounced Schepp)
Channeling alt-country rock from the likes of Uncle Tupelo, Wilco, and The Jayhawks, with the classic story-telling of American troubadours such as Woody Guthrie and Bob Dylan, the Milwaukee-based tunesmith Trapper Schoepp has been on a roll, playing everywhere from The House of Blues in Boston to L.A.'s famed Troubadour, earning acclaim as one of America's most gifted new singer-songwriters,  and singled out for his remarkably detailed tales of characters on the fringes of society.
Growing up in Minnesota, Trapper Schoepp took up the guitar at the age of 15 after injuring his back in a BMX accident. Inspired by his father's regular rotation of albums by R.E.M., John Cougar Mellencamp, Tom Petty, and Fleetwood Mac, Schoepp and his brother Tanner put together a group that became the local coffee-shop's in-house band. With his brother leaving to study in Milwaukee, Schoepp followed in his footsteps, studying at UWM and earning a degree in mass communication.
Schoepp recorded his first two albums -- 2007's A Change in the Weather and 2009's Lived and Moved -- with his band, self-releasing them in the process, but it wasn't until the release of their third album, Run, Engine, Run, in 2011 that they broke big. Picked up by SideOneDummy and reissued the following year, Schoepp and the group headed out on tour to crisscross the country sharing stages with fellow travelers like The Wallflowers, Frank Turner, The Jayhawks, Social Distortion, and The Old 97's.
By 2016, Schoepp had dropped the "and the Shades" moniker from his name and signed to Xtra Mile Recordings. His fourth album, Rangers & Valentines, with Brendan Benson in the producer's chair, arrived that year, and saw Schoepp expanding his sound with an added brass section. The album was hailed among that year's finest, declared a "mini masterpiece" by Relix after being named Billboard's "Best of the Week." 2016 also saw him release the EP Bay Beach Amusement Park, a concept mini-album that revolved around Elvis Presley's favorite rollercoasters and theme park rides.
2018 saw him back in the studio, this time with producer Pat Sansone (Wilco, Robyn Hitchcock), for his fifth full length. Continuing with his character-driven songs that harked back to American troubadours of the 1950s and '60s, the album also saw him earning co-writing credits for "Oh, Wisconsin" alongside Bob Dylan (from lyrics that Dylan had originally written in 1961). The resulting album, Primetime Illusion, was issued by Xtra Mile at the beginning of 2019. His latest studio album, May Day was released in 2020.
Watch Trapper and his band bring his exciting mix of Indie Rock and Alt. County to the Macomb Heritage Days stage Saturday, June 26th at 9:00PM