Heritage Days 2021 Music Lineup
Heritage Days 2019 Music Lineup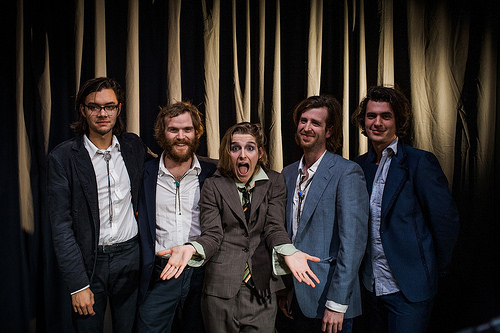 Watch a video of Diane Coffee to see what you can look forward to.
"...channels the paisley patterns and cloud-gazing spirit of '60s psychedelia..."
- SPIN
"...jangly, gentle and hearty...perfect for a countryside porch serenade."
-  CONSEQUENCE OF SOUND
"...glows irresistibly with 60s influences...billowing with cigarette smoke, and positive energy...This is truly distinctive stuff."
-  THE LINE OF BEST FIT
Even before he released a note of music as Diane Coffee, Shaun Fleming had put together quite a portfolio of work. Check out his IMDB page and you'll find 20+ acting credits as a result of a childhood spent lending his voice talents to Disney. Search YouTube and you'll find videos from his years as a semi-professional skateboarder.
And if you're familiar with Foxygen, you'll know that he was the drummer from the band's inception - before recently departing to put his full-time focus and energy into Diane Coffee.  After inking a deal with indie imprint Western Vinyl, Shaun released his debut LP under the moniker My Friend Fish in 2013, followed by his proper breakthrough record Everybody's a Good Dog in 2015, which earned him widespread praise and caught the attention of Run the Jewels (who sampled Diane Coffee on RTJ2) and NPR, where he performed a Tiny Desk Concert that gave the whole world a preview of his theatrical approach to performing.
The name Diane Coffee itself was drawn from the works of the legendary Diane Ross, in addition to singer-songwriter Nathan Pelkey's song 'Mr. Coffee'. The name, the character of Diane Coffee and Fleming's works themselves speak to the play between the masculine and feminine archetypes, and their ability to blend and blur in the media we create and the music we listen to.
Often described as "psychedelic Motown," bot Fleming and his music have drawn comparisons to Mick Jagger and David Bowie. This is what Fleming does so well – on first listen tracks conjure girl groups of yesteryear, tracks such as All Saints' 'Never Ever' or 'Pure Shores'. You've got high vocals, and flares of synth that chase after electric and metal instrumentation. But also obvious is the occasional grit of hard rock, and pressure building into a slow waltz-like release which lets go into a Queen-like refrain.
A blending of sounds and influences to tell a unique musical story, Diane Coffee covers familiar topics with a new twist. With lyrics impeccably written and production polished, these are throwback tracks taken in an entirely different direction.
All things considered, it looks as though Fleming's decision to step out from behind the kit and place himself center stage is what will ultimately be the highlight of an already impressive resume.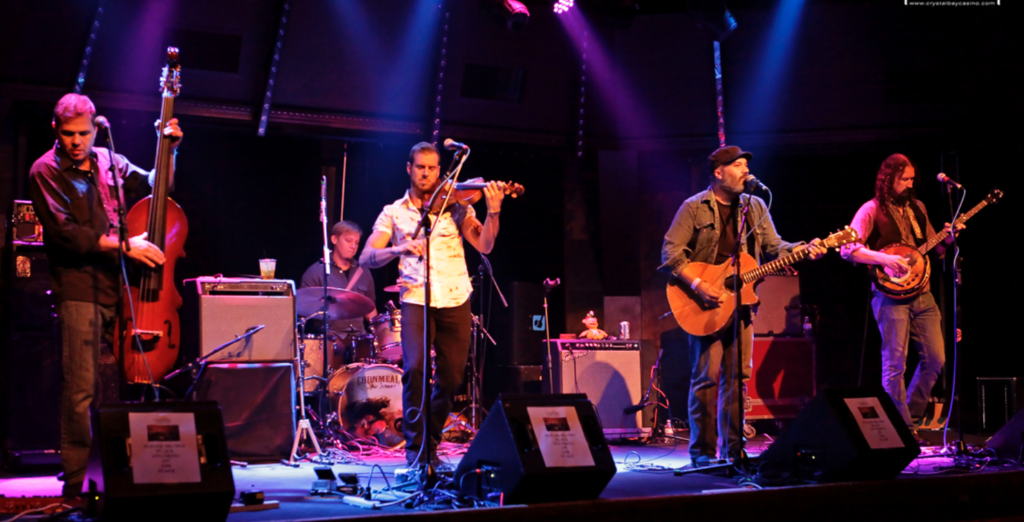 Watch a video of Cornmeal to see what you can look forward to.
"Cornmeal has weathered significant personnel changes only to rediscover its roots and harness new inspiration. Never has the band sounded quite so full of vim and vigor."
After 19 solid years on the road, Cornmeal continues it's tradition of explosive live shows and sophisticated, captivatingly fun originals. Assembling a lineup of some of Chicago's most venerable musicians, Cornmeal's late stage reinvention is breathing new life into the band and it's performances. Be sure not to miss them as the head out for a few select shows this coming winter 2019.
A nationally recognized live music institution, Cornmeal is heavily influenced by American roots and folk music and seamlessly blends lightning fast tempos and impeccable harmonies into an unrivaled live performance that continues to expand upon the five-piece acoustic-electric groups' vast musical repertoire. While steeped in the tradition of the past, Cornmeal continues to forge a path all their own, pushing the boundaries of Bluegrass, Americana and Folk for a whole new generation of music lovers. With a growing fan base and ever-evolving sound, Cornmeal challenges the recipe of bluegrass and live performance.
After many false starts the long awaited studio album, "Slow Street," was released May 29th, 2015. The new record featured 10 original tracks and a host of guest musicians including Anders Beck of Greensky Bluegrass on dobro. Recorded in Chicago the album clocks in at over 60 minutes of acoustic/electric landscapes and improvised jams. Balancing the energy and feel of a their one of a kind live shows with the articulation and precision of studio production, "Slow Street" is an album that was well worth waiting for.
With songs like Rise Above and All Things Must Change, the album pays homage to the last few years of change with a complex maturity well beyond anything we have seen from the band since their last studio release, "Feet First," back in 2006. With masterful musicianship, a deep understanding of melody and time, and a more focused sound, Slow Street runs the gamut of the Americana sound with everything from light and delicate to gritty, deep and psychedelic.
With the release of their debut album "In The Kitchen" (2001 Livin' Live records), Cornmeal secured its place as one of the top bands in its genre. 2003's "Tales from Magic Stone Mountain" (Livin' Live records) garnered much critical attention and became a staple on College and AAA top 10 lists throughout the country. In May of 2006, Cornmeal released their third album, "Feet First", which became proof positive that Cornmeal's tenure on the road brought on an honest and mature sound. Produced by former guitarist Kris Nowak and bassist Chris Gangi, "Feet First" features a strong confidence in songwriting, musicianship and the ability of this band to stylistically ride the fence and bring it back home without missing a step.
In the beginning of 2010, Cornmeal released their first live album, "Live in Chicago, IL Vol. I" (2010 Livin' Live Records), an album that pays tribute to the fans. Towards the end of 2011, Cornmeal released the follow up, "Live in Chicago, IL Vol. II" (2011 Livin' Live Records). During this time the band went into the studio set to record their first album in over 5 years. Self produced by bassist Chris Gangi and tracked in Chicago at the prestigious Rax Trax recording studios, the process was cut short due to lineup changes and the album was shelved. After almost a year of auditions, rehearsals and wood shedding new material the band is poised to return to the same recording space to finish the album polishing the old material and setting forward with a new sound, new songs and a fresh perspective on the future.
While playing a blend of high profile venues, jam-band and bluegrass festivals to thousands nationally, Cornmeal has been a main stage act at some of the most renowned festivals in the country. These festivals include Telluride Bluegrass Festival, Magnolia Fest, Wakarusa Music Festival, and Summer Camp Music Festival as well as having performed on multiple stages at Bonnaroo, All Good Music Festival, High Sierra Music Festival, 10K Lakes, and many others. They pride themselves on the energy they put forth each night creating an unrivalled live performance that continues to shape itself into an energetic one of a kind experience. "Live in Chicago, IL Vol. I & II" prove that Cornmeal continues to be a band to watch out for. Every show they play is a unique experience that leaves fans begging for more.
Charlie Love & The Silky Smooth Band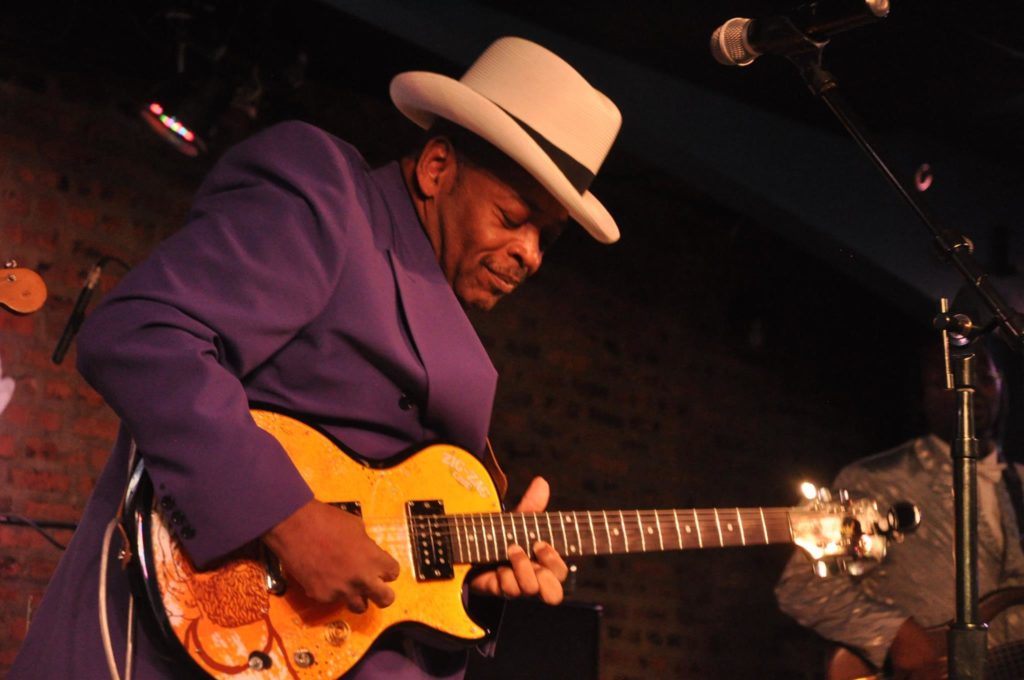 Watch a video of Charlie Love & The Silky Smooth Band to see what you can look forward to.
Charlie Love, born on the South side of Chicago, was introduced to the blues by his mother and father at an early age and quickly fell under it's spell. His father often played the harmonica while Charlie and his mother would dance and sing along to the sounds of Muddy Waters, Howlin' Wolf, Little Walter and B.B. King. For his parents, the blues was a celebration of the human spirit and helped them endure the stresses of everyday living. It's value and potential as a positive spiritual force was instilled in Charlie from a powerful place, a place from which he has never turned away. One could say the blues called on Charlie Love.
It didn't take him long to realize what he wanted to do with his life. He bought a guitar at the pawnshop and soon began accompanying himself. Working in assorted factories around Chicago, he always had his guitar with him.  In fact, Charlie's first performances were for his co-workers who would hear him play and sing during coffee breaks. Later they would ask him to perform at their house parties.
There could be no better playground for Charlie than Chicago's exploding blues scene. It was Lefty Dizz and Buddy Scott, two of Chicago's blues greats, that took Charlie under their wing and gave him his first opportunity to take the stage at the famed Checkerboard Lounge. It wasn't long after Charlie began playing four nights a week on the South Side with his own band, the Hotlinks. While leading his group, Charlie was frequently called on by blues stalwarts like Mighty Joe Young and B.B. Odem to play guitar.
Charlie caught the attention of Casey Jones, ex-drummer for the late great Albert Collins, who was fronting his own band at one of Chicago's high profile blues clubs, Kingston Mines. It was while playing for the Casey Jones Revue that the proprietor heard Charlie sing and The Mines hired him under his own name. Soon Charlie began being recognized as one of the city outstanding blues singers. The distinct blend of silky smooth vocal and distilled raw power that Charlie brings to his performances, creates a soul-drenched marriage between beauty and abandon that adds up to 100% rockin' Chicago blues.
His ability to cover equally well a wide range of repertoire is an important ingredient in Charlie Love's approach to music. When he steps up to a microphone, he serves up a Chicago blues stew that has been simmering since his childhood listening to the music for the first time in his parents living room. Whether he's singing the Muddy Waters' classic, "Long Distance Call," Sam Cooke's southern- flavored "Somebody Have Mercy," or a more contemporary title like the self-penned, "Blues Keeps Following Me," Charlie is still all the way at home.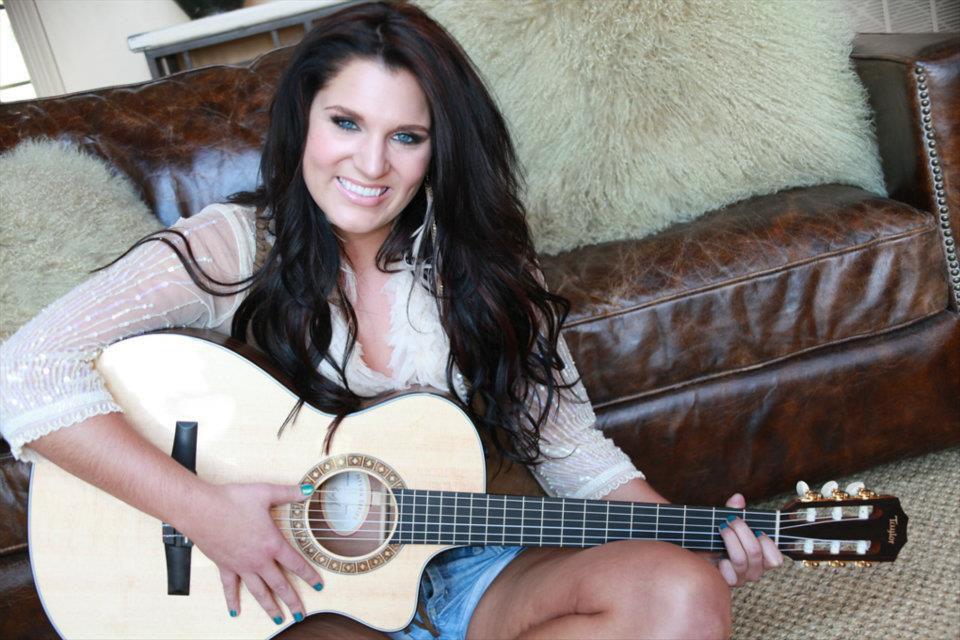 Watch a video of Liz to see what you can look forward to.
Liz Moriondo is a singer, a guitar player, a songwriter, a dreamer. Her dynamic voice is a force of nature. Just give her an audience and you'll witness a young woman doing exactly what she was born to do. She's always had the biggest of the big sky plans. She was either going to play professional basketball, be on the Supreme Court, or sing country music. Country music won out.
You can't miss Liz on the web. She's got her "Kitchen Concert Series" on YouTube and Facebook, where she reinterprets country and pop cover songs with her own distinct sassy but soulful style. One of the performances, a parody cover of Meghan Trainor's All About That Bass, has been viewed well over 12 million times across all platforms. You can also see Liz on TV shows like Lunkerville (The World Fishing Network and NBC Sports) and on Spiritual Outdoor Adventures (The Hunt Channel and The Pursuit Channel) where the pretty blue-eyed Missourian can be seen reeling in big-mouthed bass and shooting white-tailed deer.
Onstage, Liz is 5 feet, 7 inches of total commitment. Her carefully-curated live show zig-zags from red-dirt to country-soul to Stonesy rock, with Liz driving her top-notch touring band with joyous abandon. Liz is a favorite on the NASCAR circuit, burning up stages at the speedways at Bristol, Charlotte, Chicago, New Hampshire, Michigan, Texas, and Kentucky.
In 2019 Liz will be releasing her fourth EP with Disney Record Producer, Johnny Dibb. On this project she continues to build on the promise of her previous three CD releases.
Liz Moriondo doesn't know the meaning of the word "halfway." She doesn't just want you to hear her, she wants you to feel her. Get Liz on your playlist, and you'll be pushing repeat.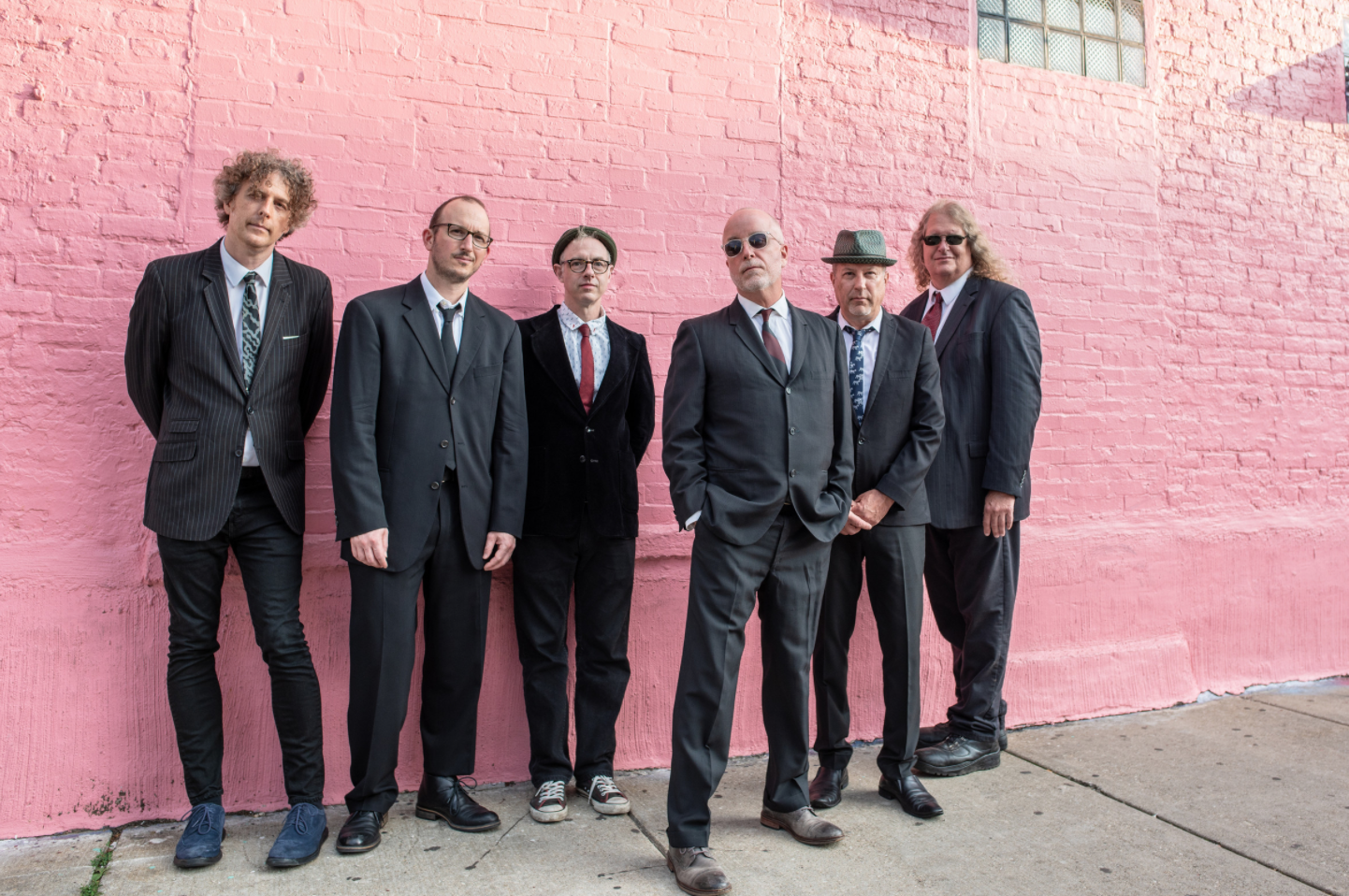 Watch a video of The Imperial Sound to see what you can look forward to.
The Imperial Sound is a swinging pop band with roots in 1970's AM radio, Chicago soul, and first-rate song craft. Kenn Goodman (keyboards) and Rick Mosher (guitars and vocals) have been partners in a variety of musical ventures, from the Chicago-based Pravda Records store and label to the legendary trash-rock trio The New Duncan Imperials, for many years. Their latest incarnation, as the founders of The Imperial Sound (sometimes shortened to ImpSo by its fans), puts them at the center of a group of seasoned musicians with years of experience and a drive for self-reinvention.
The band's debut full-length album was recorded with Mike Hagler at Kingsize Sound Labs (Wilco's "Summerteeth" and "Mermaid Avenue" discs, Neko Case, Mekons, Waco Brothers) and mixed by John "Strawberry" Fields (everyone from Miley Cyrus and Demi Lovato to the Dollyrots). The twelve songs on the Imperial Sound's debut forge an immediately identifiable sound and style: songs bristling with pop hooks, taut arrangements driven by an all-star horn section, heavenly harmonies courtesy of a who's-who in Chicago pop. Guests on the album include Peter Himmelman, Poi Dog Pondering's Dag Juhlin, singing legends Kelly Hogan and Nora O'Conner, and Kathy Ruestow. 
The roots of this band are long and strong. Kenn Goodman and Rick Mosher met in college, where they shared a love of both music and good-natured provocation; they started a new wave band, and also published a phony college newspaper that ridiculed frat culture. Their band played mostly originals, unusual for the scene, and they had success on the local circuit, playing virtually anywhere and anytime, for any number of people (this era included an opening slot for the biker band Black Oak Arkansas). The band recorded two 45's, got their songs played on the local radio station, and totally ruled the scene.
But Kenn and Rick had bigger ideas. Soon they had dropped out of college, started a new band, and relocated to Chicago, where Kenn led the way in starting Pravda Records, a label and store located in the Cabaret Metro building. Soon Pravda was one of the most recognized record stores in the city. Kenn and Rick were busy with the Pravda label as well, releasing records by a number of bands. During this time the label was perhaps best known for producing a pair of tribute albums to K-Tel Records, a nostalgic compilation of 1970's one-hit wonders performed by well-known local and national bands including The Smashing Pumpkins, Mojo Nixon, and The Young Fresh Fellows.
Along with running the store and the label, Kenn and Rick were busy with their new band, The Service, which by now included Gary Schepers on bass. The Service was a mainstay of Chicago's new-music club scene, and the band's four albums are full of sturdy, no-nonsense songs and inventive arrangements. Their music has aged well, as critic Peter Margasak noted in the Chicago Reader on the occasion of Pravda's 25th Anniversary: I still have an awful lot of underground rock records from the mid- to late 80s, before media and marketing geniuses cooked up terms like "alt-rock" and "indie rock," and few of them have aged as well as my Service albums. They were the epitome of the Midwestern rock of the time: unfussy, exuberant, and with a certain elegance in its simplicity.
The Service was a hardscrabble band with more songs and passion than money in the bank, but they toured constantly despite $2 per-diems and shared single motel rooms (a past memorialized in the Imperial Sound song "6 To A Room"). They had a good run, but after several years the pressure got to them. Kenn, Rick, and drummer John Smith split off to form The New Duncan Imperials, a band as noisy and irreverent as The Service were earnest and poetic. NDI enjoyed a meteoric rise to the top of the city's club scene, and were soon selling out shows throughout the country; they made inroads into Europe as well. Their recorded output - 10 releases in all - is an avalanche of chaotic, absurdist power pop. These days the band is sometimes referred to as "legendary." No one is arguing.
Fast forward: NDI performs when the feeling is right. Kenn runs Pravda as a successful indie label and publishing company. Rick is still writing songs. The two men share a history and a sensibility, and now they have a new project in which to pour their remarkable energy. The Imperial Sound is a band with years of shared experience, yet they sound anything but tired -- the songs are fresh and the vibe is driving and melodic. This may be a band with a past, but it's also a band with a future.